Visit to France by Donin Minamizawa Roshi


At the end of November we had the pleasure of meeting Minamizawa Roshi at La Gendronnière on the occasion of a working meeting concerning the organization of the important ceremonies associated with O-jukai ("O-jukai" = receiving the precepts) that will take place between the 8th and 12th June 2016.
He had come specially from Japan accompanied by a delegation of three high ranking monks and an interpreter … just for simply one day of meetings !
In spite of his advanced age and the fatigue induced by the time change, we were privileged to see an unwavering practice, without excess. When confronted by the occasional confusion shown by various members, he demonstrated the patience of Buddha. When we could have easily chosen to loose our concentration he displayed perseverance by continuing until late in the evening to resolve the essential and minute details that could not be overlooked.
A simple working day was transformed into a real teaching !
Introduction to Ango at Kanshoji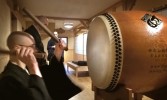 Eleven monks, nuns and Bodhisattvas took part in the Introduction to Ango in November. We hope some vocations will arise as a result, and that some participants will have decided to participate in the three month Ango – a marvelous practice that has the power to transform the mind.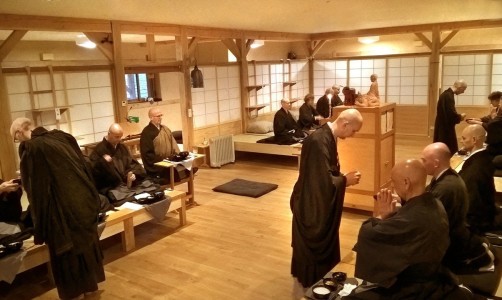 We would like to remind you of the dates of future important events:
-Ango: 15th January to 15th March 2016
-Hossenshiki : 13th March 2016
-Introduction to Ango: 22nd October to 1st November 2016
The Rohatsu Sesshin at La Gendronnière

In the heart of the forest of Sologne, in the profound silence of the dojo, we conducted a Sesshin dedicated to the Awakening of Buddha.
An extract from one of the teachings :
It exists … it has existed for all eternity … the universe has existed for all eternity and will exist for all eternity. Even if we are not always fully aware of it, existence is always there.
The teaching of Buddha does not ask us to get rid of the Ego – the Ego is an existence like another. Buddha does not ask us to eliminate our illusions permanently; phenomena appear and phenomena disappear. We are aware, and then we are no longer aware. Awareness develops then comes apart. The difficulty occurs when we do not accept that the Ego disappears. In each moment, the Ego develops and then subsides. Miyazaki Zenji, in his last interview, said: "we must accept the total defeat of the Ego"
Samu


Samu is an essential practice established in all Soto Zen monasteries. This essential practice teaches us to bring the spirit of Zazen into our daily lives and to work with others. If Kanshoji exists, it is thanks to the generosity that each person demonstrates in his Samu practice.
This year, the weeklong Samu ischanged to weekend Samu so as to allow a greater number of members to participate.

Summer camps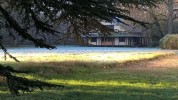 Again this year, Taiun Jean-Pierre Faure will direct a summer camp at la Gendronnière (19th – 27th July 2016) and also a summer camp at Kanshoji (13th – 21st August).
It is an occasion to be able to choose, according to your availability, to participate at either one or the other (or maybe both … ) Take advantage of these two possibilities and come in large numbers to both la Gendronnière and to Kanshoji.
https://www.kanshoji.org/wp-content/uploads/2016/01/procession-rohatsu-2015.jpg
656
1904
Brice Texier
/wp-content/uploads/2017/12/logo-kanshoji-en.svg
Brice Texier
2016-12-19 15:30:39
2018-01-06 12:57:48
A beautiful autumn of practice…