The health situation led us to innovate: the usual summer sessions gave way to the "Summer Retreats". All summer long, everyone could come on the dates that suited them and for the duration they chose.
The practice was that of the daily life of the monastery: zazen, teachings – followed by Noble Silence -, activities for the community (cooking, cleaning, gardening…). A practice that was at once strong, sustained, and very natural.
The previous summer sessions brought together many practitioners over a short period of time. The days were full, and there was not always time to meet, to look at the trees, to follow the flight of the birds, to hear one's inner music…
The members of our sangha, beginners and residents alike, appreciated the new formula. Here are some testimonies:
The rhythm is more flexible, lighter; it feels like home. There is less discrepancy between life inside and outside of Kanshoji. The residents are more available; we have time to meet and exchange with them, especially the elders.
Shinryu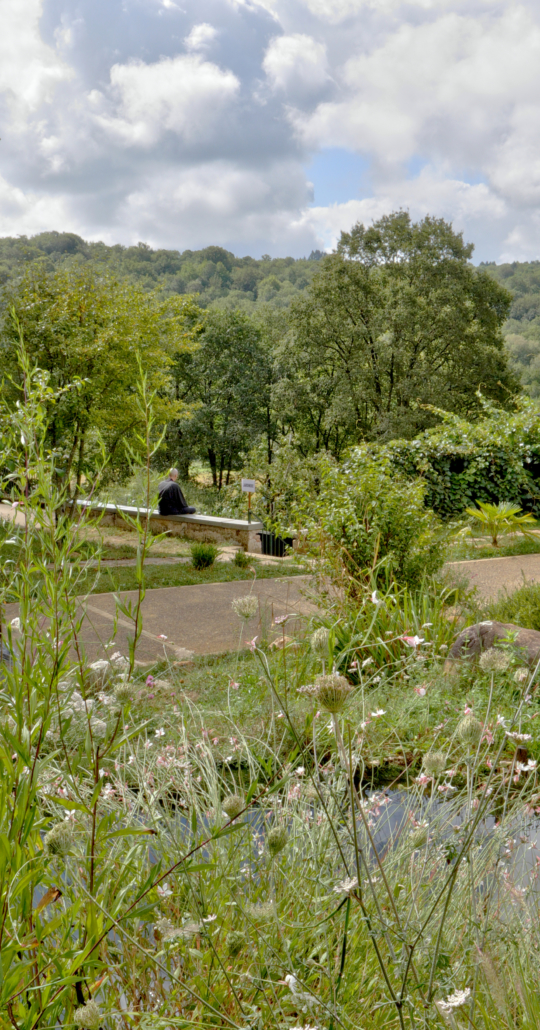 Extraordinary times require extraordinary adaptation. When Kanshoji reopened its doors after the lockdown, I decided to step out of my own cooped up state. I don't have a lot of flexibility in my work, so being able to come when I could was great. In addition, since the number of participants was spread out over the whole summer, everyone had more space, which allowed for a calmer and more relaxed participation in the daily life of the monastery.
Hôshô
Following this positive experience, at the request of many participants, we are thinking of proposing the same formula for the summer retreats next year.
https://www.kanshoji.org/wp-content/uploads/2020/11/SamuPotager-2-scaled.jpeg
1920
2560
Daiko
/wp-content/uploads/2017/12/logo-kanshoji-en.svg
Daiko
2020-11-17 11:26:20
2021-02-25 15:16:09
Summer Retreats