March 12th – 16th, 2020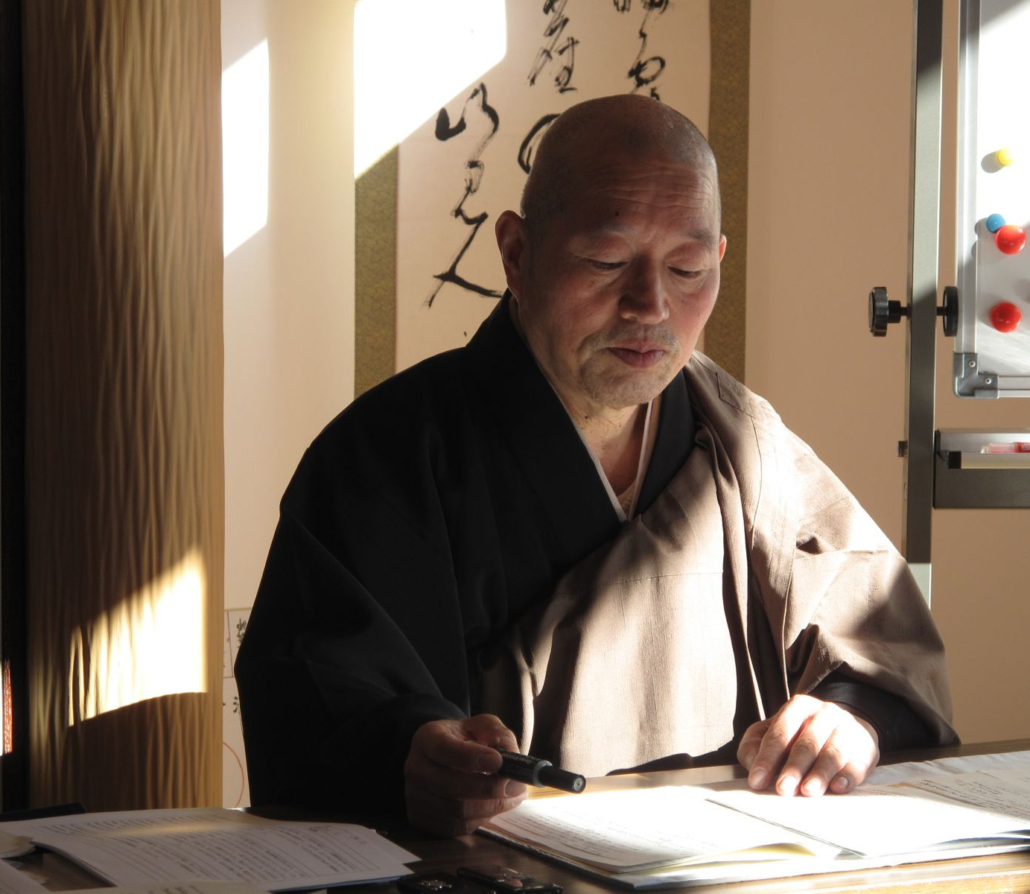 Hōkan Saitō Rōshi was born in Japan in 1942. Though son of a temple family, he studied physics and worked in the industry. Through his practice of the martial arts, he developed a true interest in zazen.
In 1973 he was ordained a monk and began training at Zuiōji monastery under the supervision of Ikkō Narasaki Rōshi from whom he later received the dharma transmission. His practice at Zuiōji continued for more than forty years, initially as a junior monk and afterwards as a teacher.
He also served as the attendant (jisha) of Narasaki Rōshi when the latter became vice-abbot at Eiheiji.
After the death of his master, Saitō Rōshi continued on as a teacher at Zuiōji. From 2012 to 2017, he was also godō (head teacher) at Eiheiji. In 2018, he became abbot of Kōtaiji monastery in Nagasaki.
Following in the footsteps of his master, Saitō Rōshi strives, as faithfully as possible, to practice and teach according to the dharma transmitted by the buddha-ancestors.
Saitō Rōshi attended many of the foreign angos organised for Western monks, either as abbot or as teacher.
His teaching at Kanshōji will be on the Bendōhō (The Model for Engaging the Way) by Dōgen Zenji. One of the six texts compiled in the Eihei Shingi (Dōgen's Pure Standards for the Zen Community), it discusses the practices of one day and night in a sōdō (monastic hall), such as entering the hall, doing zazen, sleeping, waking, washing the face, putting on the kesa, bowing to the others and returning again and again to zazen.
Dōgen teaches "The way we carry ourselves is the buddha-dharma, the way we do things is the essential principle".
Registration fee: 50€ per day. Flat rate for the 5 days: 200€
If you wish to attend these lectures or if you would like more information, please contact the secretariat of Kanshoji via secretariat@kanshoji.org or call us at 0553520635
/wp-content/uploads/2017/12/logo-kanshoji-en.svg
0
0
ryugen
/wp-content/uploads/2017/12/logo-kanshoji-en.svg
ryugen
2020-01-21 15:02:04
2020-01-29 14:15:40
Lectures given by Hōkan Saitō Rōshi: the Bendōhō